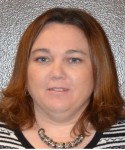 Email
-
Partner
Born in Perryton, Texas, to Dixie and Don Pickett, Jaime attended Perryton schools along with her three siblings. After graduating high school, Jaime pursued a career in banking with FirstBank Southwest in Amarillo and then transitioned into the insurance industry where she became an insurance adjuster for GEICO Insurance in the Dallas/Fort Worth area.
Jaime moved to Dalhart in March of 2011 when Jaime married Jay Johnson. They have three children, Brett-16, Brittany-15 and Peyton-9. Jaime accepted a position as an agent with Hometown Insurance Agency in July of 2011 and continued in that role when Hometown sold and became McKay Insurance.
Community Service is extremely important to Jaime. In Dalhart, Jaime has volunteered with Youth Volleyball, Flag Football and Keep Dalhart Beautiful.